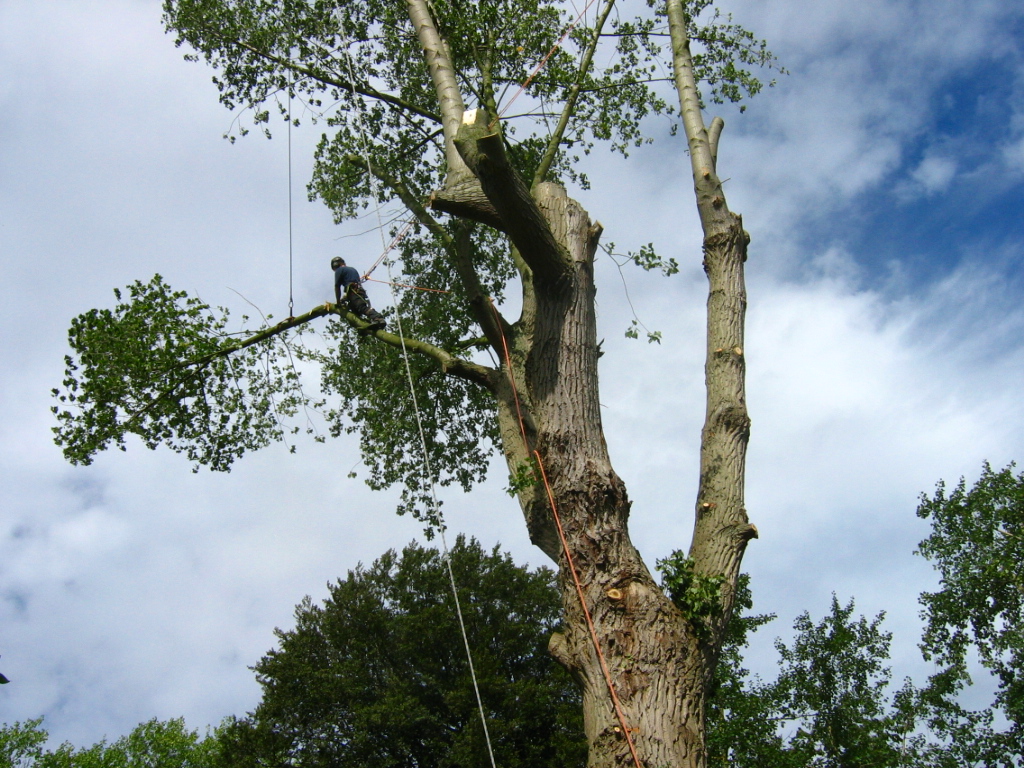 Sometimes trees need removing…
Good quality tree management is about having the right tree in the right place. In some situations removing a tree can be the best solution as it has become unsuitable for the environment it is growing in.
We are experienced in removing trees in close proximity to houses, roads and other valuable targets. We can adopt a variety of techniques such as rigging systems or cranes to ensure your tree is removed without damaging your property.
We are able to scale up or down to suit the needs of your individual task. For smaller jobs we have our own 8 inch chipper to process the waste. For larger jobs we have a range of trusted sub-contractors with machinery such as a 22 inch chipper, 5 ton digger and 40 cubic meter tip truck. There are also options in between.